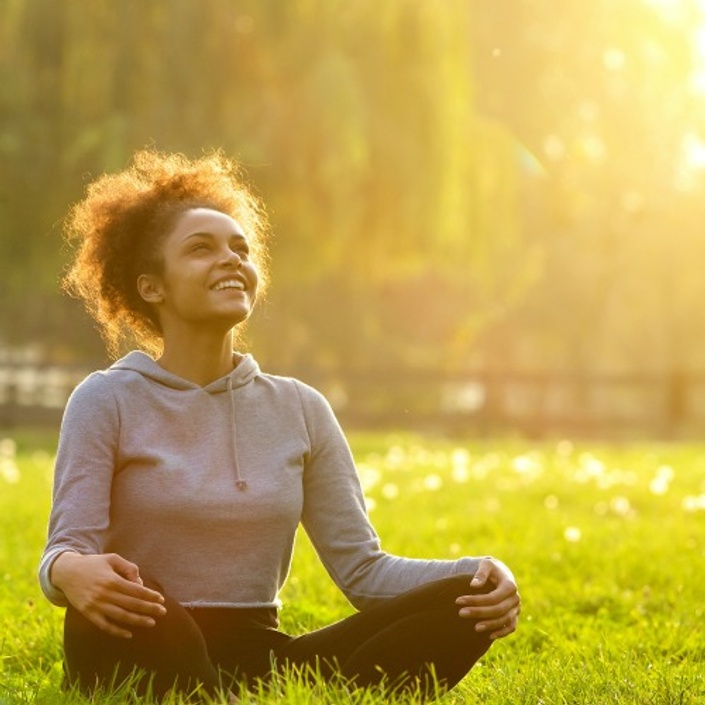 Daily Yoga Online Course
A Home Yoga Practice Foundational Course
More energy and more calm at the same time? Enough to last all day long?
****USE THE CODE EARLYBIRD for 30% OFF - FIRST 10 TO REGISTER!***
Yep. Well, depending on the day ;> That's what 15 minutes of Home Yoga Practice in the HYP way will earn you: relaxed, attentive awareness; peaceful presence; relaxed and energized.
HYP isn't the same as putting on a video and doing what you're told... or just watching and absorbing the zen by osmosis. HYP is a way of you creating a container for your practice that allows you to explore what you already may know in your head with your heart and glutes and hands and feet.
With a Home Yoga Practice, you get more out of your studio and even video and audio yoga classes, classes led by someone else. These classes are like tours of interesting places with a group. Your HYP is like visiting on your own, getting to spend more time in the museum and less in the garden - or visa versa. Getting to sleep in one day and rise with the sun another.
And you will practice more: more consistently and more days of the week. Practicing a little every day is actually more powerful for driving the deep biochemical changes of yoga's transformation than one or two long practices a week. Imagine having your regular wonderful class every week - or whenever you like it - and having a little of that feeling every morning before you even set foot out the door. Having a little of that feeling of accomplishment and peace simultaneously, any time you want.
Week 1: Motivation. During this session we will look at a practical model that turns the usual ideas of motivation on their heads. It's not "will power" and it's not "Just do it." Motivation is about understanding what you actually want and what you want to want and making space for both. Motivation is about understanding your "Why," your reason for practicing at all and your reason for practicing today. When you translate your "Why" into an actual yoga pose, you have a concrete bridge between your desires and your time on the mat. This week will give the tools to do that and a plan for establishing your practice with the minimum necessary steps.
Week 2: The Arc of Practice. When you attend a class, the teacher's primary job is to create a container for your practice - the music, the sequence, the theme and tone are all part of this, but so is her or his presence and care. When you commit to an HYP, you provide that container. Understanding the simple arc of practice and how to approach your "why" pose with balance, attention and care gives you the tools to create your own container - one you'll have available all day long. You'll literally draw out a sample practice for yourself during this session and be able to ask questions about that and about your space, if you want to share a picture or give us a tour on camera. This week provides you more tools for sequencing and understanding the components of your practice.

Week 3: The Habit of Practice. The science of habit formation has been churning out insights in the past decade and we'll take some of the top tips to make sure that the practice you've mindfully cultivated over the last two weeks continues into the future. Did you know that one study by a habit tracking app that is now defunct and used to be called "Lyft" found that people who recorded starting a habit were 90% more likely to be engaging in that habit 90 days later if they made it just to day 11?! 11 days! You've already done that! Furthermore... most people quit... on day 9 or 10. Just before they would have had a solid habit. Just knowing this can help you over some humps. We'll also explore your options, what to do when you're tired and the number one reason people fall off the mat - not literally, but figuratively. Bullet proof your yoga habit with this last session.

Any one of these sessions would be worth the cost of the course, but together they're like a yoga accelerator. Whether you're a teacher who knows you need a home yoga practice but find your get up and go goes to your clients, or a client who wishes they could have some of that yoga glow every single day, this course is for you.
And until Tuesday 12 August at Noon Mountain Daylight Time, the first 10 people can sign up as an EARLYBIRD for 1/3 off!!! The whole course and lifetime access - only $30. This is a VIP deal for the first run of the course online.
The sessions will occur on Saturdays, September 7th, 14th and 21st from 9:30-11am Mountain Daylight Time. Use Time Zone Converter to see your time. It is delightful but not necessary you be present for the live video meetings. I encourage you to attend live if you can. But please don't let that prevent you from signing up. All registered clients will receive the recording and your questions sent in before the recording will be answered on the call
Your Instructor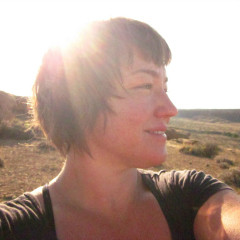 I teach and practice Healing Yoga - no TM :) - which focuses on the 6 things that make yoga a healing practice: interior sensation, yoga shapes as containers, breath as the engine of movement, true core, focus + flow and rhythm (dinacharya and rutcharya, or the routines that support our circadian rhythm).

At Badlands Yoga we share the most effective tools for focus, balance, strength and stress reduction in practices designed to give you what you need to act from your most authentic, healthy self - even in the most stressful situations.
My previous life as a paramedic allows an intimate understanding of the anatomy and physiology that guides every class, pose, technique that I share with you.
You don't have to be flexible - or anything else - to do yoga: yoga helps you become those things.
Frequently Asked Questions
When does the course start and finish?
The course starts Saturday, September 7th at 9:30 MDT, but you can be part of it with the recording sent to you within 24 hours of the call. You can send your questions in early or ask them on the facebook page for BadlandsYoga.com.
How long do I have access to the course?
How does lifetime access sound? After enrolling, you have unlimited access to this course for as long as you like - across any and all devices you own.
What if I am unhappy with the course?
We would never want you to be unhappy! If you are unsatisfied with your purchase, contact us in the first 30 days and we will give you a full refund.
Register Now and put it on your calendar. You'll have access to the materials sent the day of each call for a lifetime so you can refresh your yoga practice whenever you need or want.